Curating books worth publishing
Book publishing is changing. It is both challenging – and exciting – for nearly every writer. Writers who have been profitable for some publishers have been let go because they're not profitable enough. Agents and publishers are taking fewer risks in developing new writers. At the same time, new print technology has made independent publishing more affordable – putting more control in the hands of writers.
Artisan Island Press is part of an emerging trend in "curated publishing," a "middle way" between commercial and self-publishing. Books are selected by an editorial board for publication under a curated publisher's imprint. Curated publishers provide professional editorial and production support services, ensuring quality books that merit market attention.
Artisan Island Press was created in collaboration with Craig Tribuno, Jamie Morin, Jim Braley, and Leigh St. Pierre. They approached me in 2013 wanting to publish Dream Singer. They had followed my career and read much of my writing. They knew that Dream Singer had been a finalist for the Bellwether Prize, that it had received "rave rejections" from publishers, and that it had come very close with one prestigious New York publisher – but that we had parted ways over it wanting Dream Singer to be more of a romance novel.
Independent publishing has a long history in American literature. Virtually all novels were self-published until the mid-19th century. The original idea of Artisan Island Press singularly publishing Dream Singer morphed into the concept of the press becoming a curated publisher. Our experience working with highly talented, professional copyeditors, and custom cover and interior designers greatly enlarged the vision for the role Artisan Island Press could play in the world of publishing as it's undergoing tremendous change. Details for book proposal submission and selection, building a community of talented writers under the Artisan Island Press imprint, and operating as a curating publisher will be worked out as we move forward.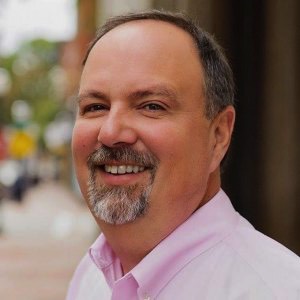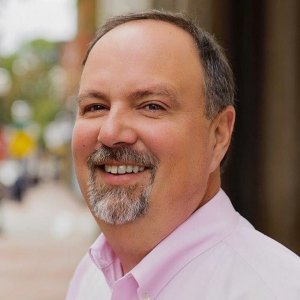 Craig is president of Systems Engineering, providing outsourced technical services in Northern New England. He is a gourmet cook, and loves hosting dinners for hundreds. He also finds riding his Victory motorcycle a contemplative act – returning recently from a 6,700-mile solo ride across Canada.

"People who write do something I can't do. It's like playing an instrument beautifully," he says. "Books are like a record for where a writer was at that moment in time. You can't read Steinbeck and really understand where he was – but it's interesting to think about."

Favorite writers include Steinbeck, Louise Erdrich, Ernst Hemingway, Richard Ford, and Raymond Chandler. "I like writers who stand up to the test of time." In addition to spending time with a good book and with his reading group, his favorite places are anywhere with his wife, with friends, Manhattan, the Grand Canyon, and on his motorcycle.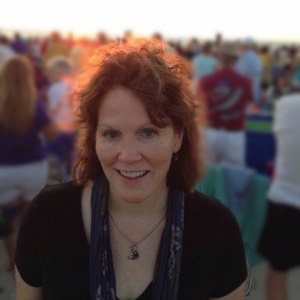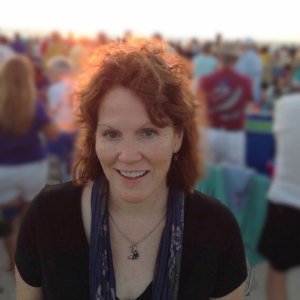 Jamie brings 25 years executive experience leading global operations, services, sales, and marketing teams to her current role as president of Synchrony Point Consulting. She is also completing her Doctorate in organization psychology, and chairs the board of The Maine Center for Creativity.

She loves traveling. Jamie's favorite destinations include London, Sydney, and Cape Town, South Africa. "The cliffs, the mountains, and the color of the water around Cape Town are amazing." Her very favorite place in the world, however, is "sitting on my porch on Egypt Road in Raymond, Maine, listening to the frogs."

She also enjoys working in her garden and entertaining friends. She loves movies and books – and is known for an uncanny ability to recall characters, plot lines, and details. "My life would be less interesting without books," she says. "Stories are critical – and good stories make me happy."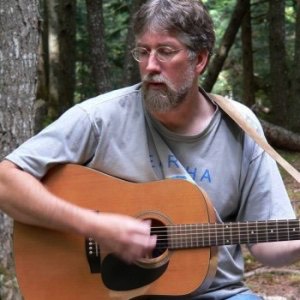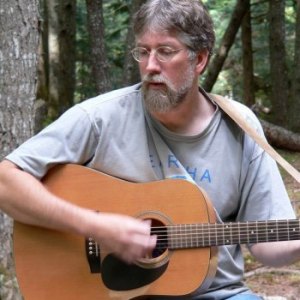 Jim is an alternative education teacher with over 30 years experience in the classroom. He recently completed his Masters in online teaching – believing that it is the future of education. He also operates OneWayWebsites.

Jim is a lifelong reader. "I've always loved reading," he says. "I come from a small town in rural Maine and it opened doors to new worlds. As an adult, books are mirrors that writers put up for us to look at ourselves and the world to help us understand the human condition."

Favorite authors include Cormac McCarthy, Sue Monk Kidd, and Ann Patchett, "because their writing is so beautiful to read," he says. He is a singer/songwriter, and in addition to the Maine woods, and sitting on his front porch looking out at the ocean, his favorite place is his music studio. "I love being surrounded by the possibility of creation."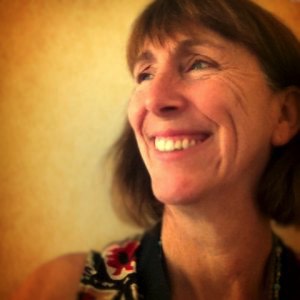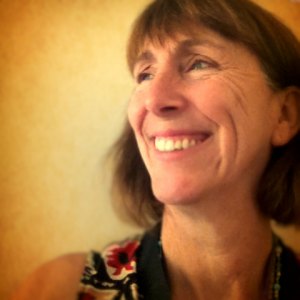 Leigh grew up on a block in Salem, MA, that was filled with aunts and uncles and cousins. She started out as a letter carrier in Marblehead, MA, but fell in love with Maine and moved her family here, where she is now Postmaster in Auburn.

She has a passion for reading and writing. "Books are everything," she says. "I remember reading A Wrinkle in Time, by Madeleine L'Engle, and understanding even at ten that it was a parable for believing in yourself," she says. Her favorite books include Falconer, by John Cheever, Middlesex, by Jeffrey Eugenides, and Ironweed, by William Kennedy. "Kennedy's characters are not particularly likeable, but the writing is so good you can't help but love the book."

Leigh is currently rewriting a coming-of-age novel, "about a young woman who is extremely prideful who is trying to make her way in the world."
Please support Artisan Island Press and purchase its inaugural book, Dream Singer. Thank You.