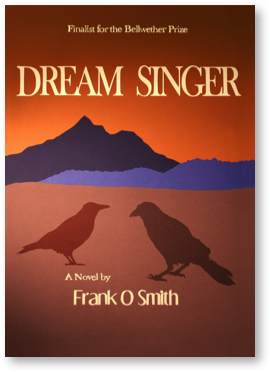 Thanks for visiting my website.
Dream Singer
, my debut novel, is now available in print and as an eBook. It was a finalist for the Bellwether Prize, created by best-selling novelist Barbara Kingsolver "in support of literature for social change."
I write the kind of stories I like to read – about the human spirit under duress, often self created. Loss and betrayal – and quests for redemption – are themes that draw me again and again.
Betrayal is a fascinating theme, for it always begets loss – ultimately of innocence of some dimension. This is a loss that causes the gravest pain, and that inspires the greatest journeys. This is the stuff of our earliest myths shared around winter fires when hardship was abundant and hope was scarce. We know from our own lives that not all such stories end well. Which is why we are endlessly drawn to stories, hoping either for an ending that lifts us or one that at least helps us make sense of the world.
Dream Singer
is such a novel.
While you're here, please send me a note about the stories you like to read, or the importance of stories in your life. You can find excerpts of other novels of mine that are in progress and stories I've written in the Portfolio section. And book reviews I've written that might inspire you to consider a new writer. Check out "News" for readings, signings, and other updates.
You can keep tabs on me through Facebook, Twitter, and Google+. Let me hear from you.
Good reading. Be well.
And savor the moment… It's all there is.

Please note: Site navigation at top left